For our mobile stage, we started with a 1950s trailer house, donated by Mike & Ginger Getusky.

A little demolition was needed.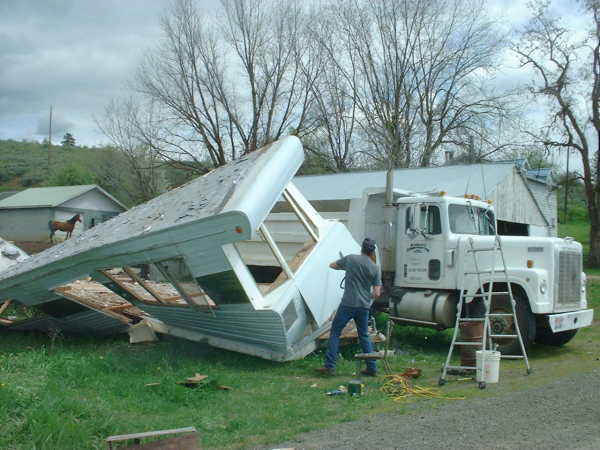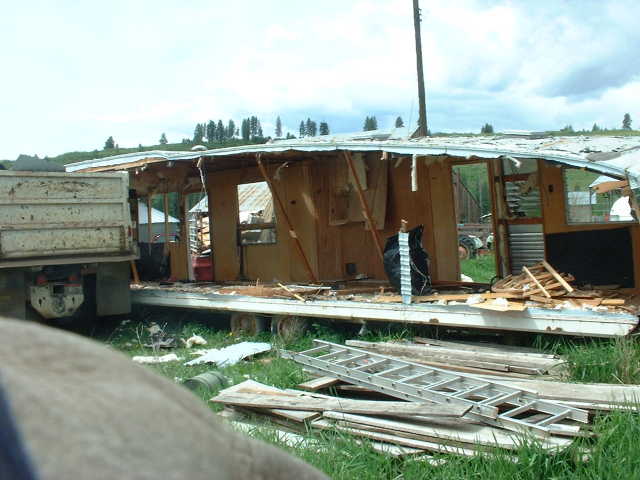 Once we got it down to the flat bed of the trailer, Harold Balderson shortened the frame, stacking the cut section under the main part and attaching the axles/wheels to the lower part so that the stage would be a little higher . Then construction of the stage enclosure started.
Below: Denny Minshall, Larry Williamson and Bob George working on the stage.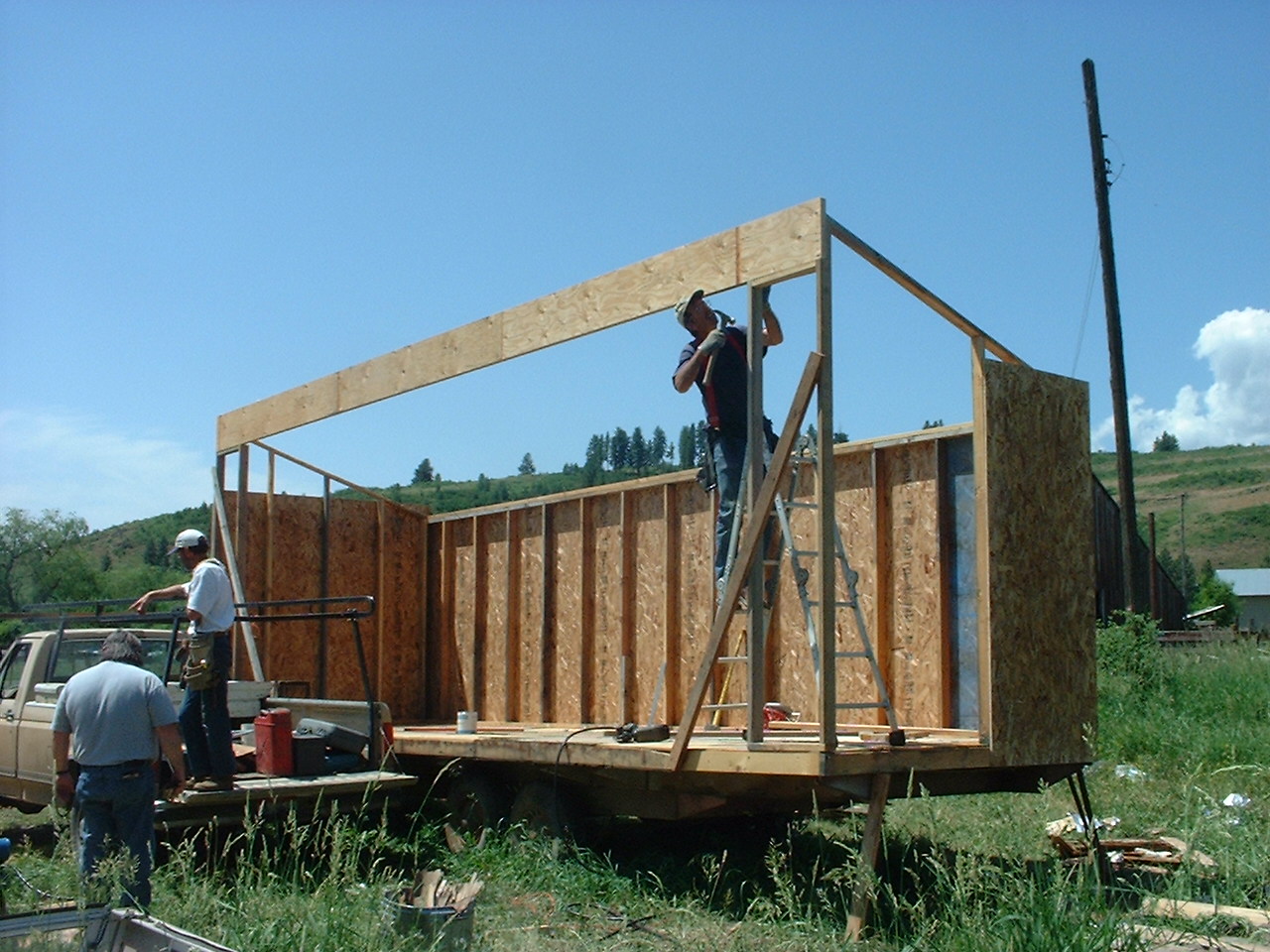 Dennis Maggard and Harold Balderson built the frame for the awning that lifts up. Then we pop-riveted metal roofing to it. If I had it to do over again, I would use plastic roofing for the awning as it is extremely heavy. Vinyl siding would lessen the overall weight as well.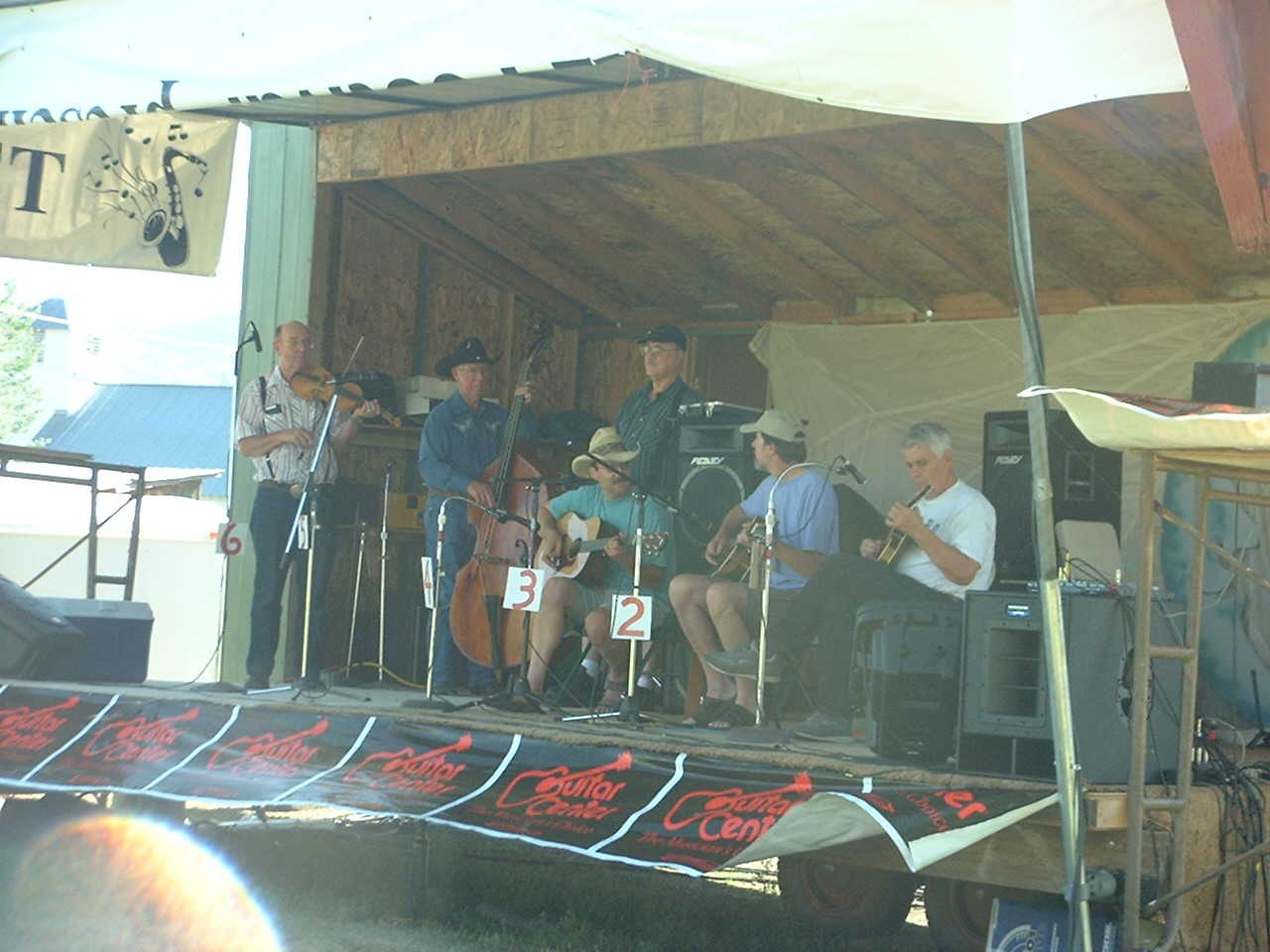 4' X 8' floor panels (2X4 framed) store on the floor of the stage and pull out to form the front part of the stage. The back of the panels pin onto an angle iron attached to the front of the stationary floor. The front of the panels rest on a beam supported by feet that are adjustable for height. The awining hinges from the top of the stage opening. It forms a vertical wall over the stage when closed. It swings up to form a roof over the front part of the stage. Pipe supports at each end of the awning support it. The bottoms of the pipe supports pin into a socket at the bottom of the front support beam feet. The top of the supports pin into sockets at the corners of the awning frame.