Indians
There are so many Indians on various items that ther are only a few here. Please browse the rest of my site for more.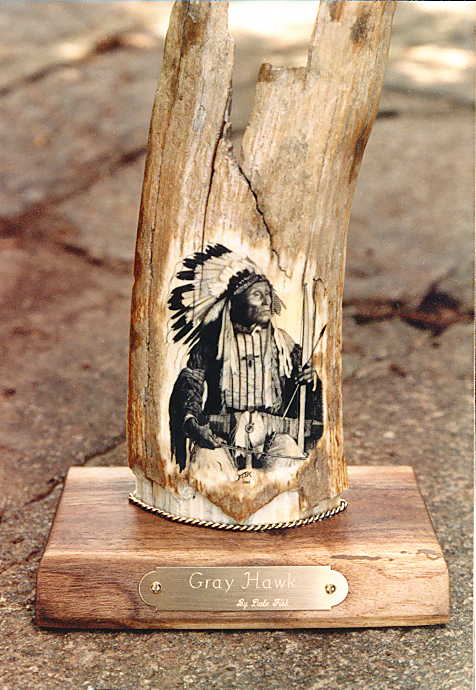 Root end of a big mammoth tusk.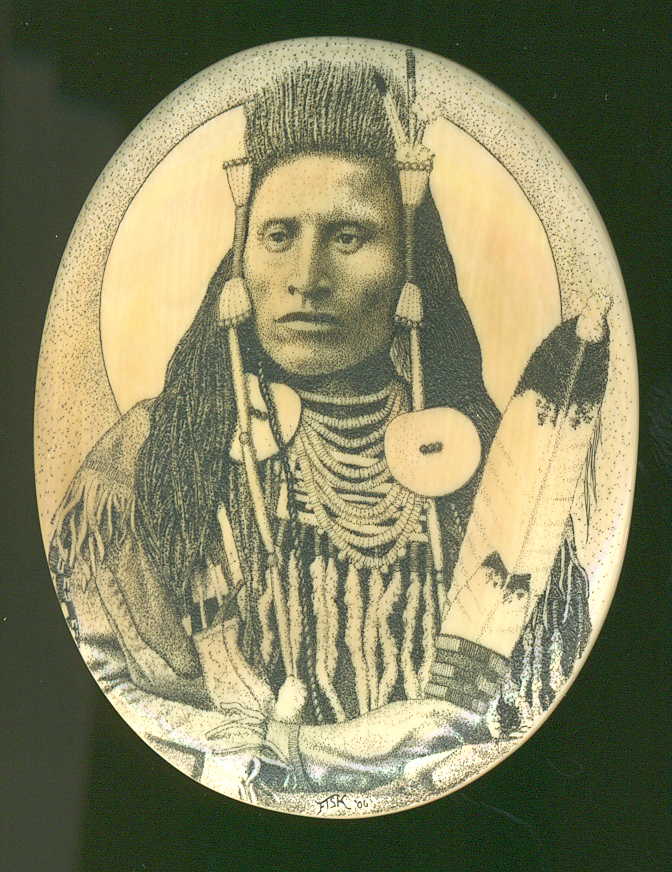 "Medicine Crow" on mammoth cab. This is actually a bolo tie.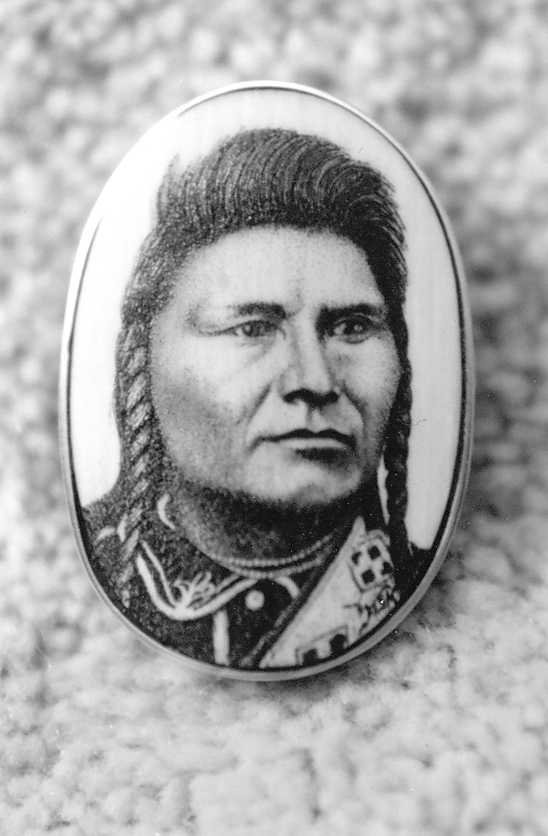 Joseph on bolo tie.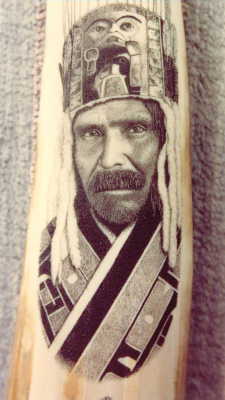 Small, fossilized walrus tusk.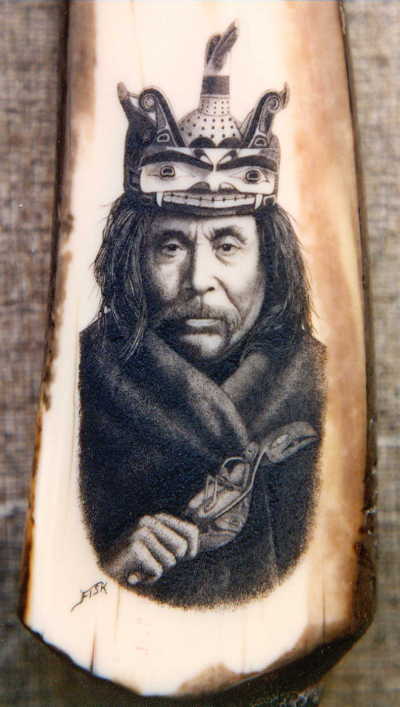 Fossilize walrus chunk.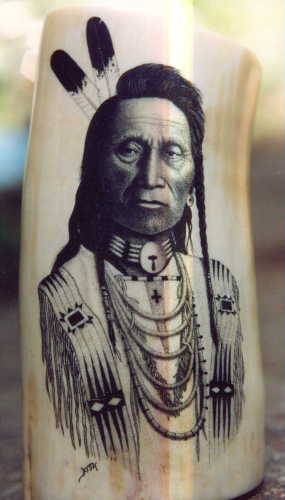 I think this was elephant ivory.